VALEO NETWORKS
ABOUT US
Technology doesn't have to be a headache for your company. At Valeo Networks, we give you
all the tools you need so you can focus on doing
what you do best.
Contact Us
WHAT WE DO
As a full-service, award-winning Managed Security Service Provider (MSSP), we partner with organizations to remove the stress and burden of technology so that they can focus on growing their business. With 24/7 U.S.-based IT support, fast response times, and remote capabilities, we are always available to help our clients with their technology and cybersecurity needs.
Valeo Networks delivers best-of-breed technology and cost-effective managed IT services that fit seamlessly into your processes and budget. Not only do we provide a full team of certified IT experts, but we also give our clients access to powerful, enterprise-grade technology solutions that keep their core infrastructure secure, streamlined, and running efficiently. Our proactive cybersecurity and scalable cloud solutions give organizations an opportunity to protect and build their business without worrying about breaking the budget.
Most importantly, our people-focused approach makes it easy for companies to do business with us. We collaborate closely with each of our customers to understand their business goals and help them work smarter, not harder. Valeo Networks does the heavy lifting to develop and execute IT solutions and simplified tools that make our clients' lives easier. Whether it's a large project or a small task, our helpful, friendly team members go above and beyond to provide our clients with excellent customer service and reliable support—every time.
DYNAMIC
In a rapidly-evolving industry, we're always finding new ways to deliver the best service.
EXPERIENCED
We bring decades worth of industry knowledge to every project for quality service.
RELIABLE
If things go wrong, there's never any doubt about who you have to call.
WHO WE SERVE
Valeo Networks combines the very best cloud, cybersecurity, managed IT services, network infrastructure, and IT consulting to provide a true all-in-one solution for companies who seek to cut costs and leverage technology to grow revenues. Our customers typically comprise small to mid-size businesses (SMBs), non-profits, and state/county/municipal markets.
Our services are designed for organizations looking to outsource or enhance their IT infrastructure, cybersecurity, and application management services to help reduce total cost of ownership and free up internal resources, as well as those seeking the skills and support to quickly complete complex IT projects, such as compliance. With expertise in over fifteen verticals, Valeo Networks delivers exceptional IT solutions, all custom-tailored to fit specific industry and business needs.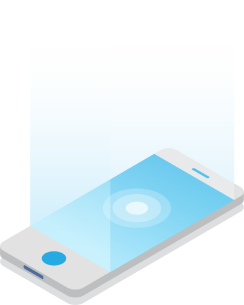 START
YOUR

JOURNEY

Make your IT matter and start your collaboration with Valeo Networks
IS VALEO NETWORKS CERTIFIED?
HECK YEAH WE ARE