HEAR MORE FROM COMPANIES LIKE YOURS
"Always going above and beyond the call of duty to keep us safe."
Gary M.
"You guys are the best! Thanks so much for taking such good care of us."
Tina D.
"Valeo Networks has been managing our IT infrastructure for years and has always provided us with good service. Earlier this year we experienced a significant system crash which required the rebuild of several servers, Valeo Networks was right there to take care of absolutely every single aspect of recovery. Thanks to Valeo's management of our crisis, and their talented staff, we were able to resume operations in a fairly quick amount of time and without any loss of data! I would highly recommend Valeo for any business that needs a reliable IT partner."
Brian C.
Chief Operating Officer
"We began using [Valeo Networks] for our IT management in December 2011. Since then, we have developed confidence that our IT system is secure and well managed. [Valeo] is always monitoring our system and has detected and fixed issues before they have become problems. I also appreciate that I can always reach a team member when I am in need of assistance. [Valeo Networks'] team knows our system so I feel confident when any of the team members works with us. Therefore, I would highly recommend [Valeo] to others."
Sharon M.
Controller
"The staff are always friendly and incredibly helpful."
Lo N.
"Always a pleasure working with Valeo. The techs are computer savvy and personable."
Estella H.
"The techs are always professional and courteous. I always enjoy working with them to get our IT needs met!"
Ashley L.
"The technician was patient, helpful, and kind. Fixed the problem in a matter of minutes."
Sallye C.
"My experience was perfect and professionally handled."
Anthony F.
"Persistence, finding a problem that did not even show a solution on Google, and working with us to ensure we had access to a critical website again."
Ed L.
"When we relocated our business to Florida coming from Texas, we needed to find local support that had the resources to maintain our IT systems and network. [Valeo Networks] was just what we were looking for. They have a pool of IT staff in both Eastern and Pacific time zones so that there is always someone available to help when needed. They proactively monitor our systems and do preventive maintenance for us to avoid unforeseen problems which we really appreciate. They have gone above and beyond in working on our systems with an incredible work ethic that is hard to find nowadays. I would highly recommend them to any company contemplating using their services as their knowledge and customer service is truly excellent."
Cynthia W.
"[Valeo Networks] has support the relocation of [the Firm's] New York Office to the top of Manhattan's One Penn Plaza and the opening of its office in Chicago's Loop… For each of these new locations, [Valeo] provided 1) network planning, 2) network equipment configuration, 3) implementation of the VPN connection linking the Firm's offices, 4) attorney and staff workstation configuration; and 5) roll out of [the Firm's] standardized office Wi-Fi environment. [Valeo] supported the relocation remotely from California, collaborating to accomplish implementation with the [Firm's] teams on-site in California, Illinois and New York."
Chelsea W.
Administrative Assistant
"[Valeo Networks] has been instrumental in scaling our network infrastructure to support our rapid growth in recent years. We have doubled in size without skipping a beat on performance and reliability. [Valeo] provides the expertise and firepower we need without the burden of adding FTE's. Their knowledge, professionalism, and service are excellent. I have recommended [Valeo] to several other SMB and Middle Market companies."
David L.
Chief Operating Officer
"Great follow up and service! Thanks sooooo much."
Annette P.
CEO and President
IDENTIFY. MONITOR. PROTECT
PROTECT

YOUR BUSINESS FROM THE DARK WEB
A Dark Web Scan Can Help You Detect Cyber Threats From The Dark Web To Find Out If You've Been Compromised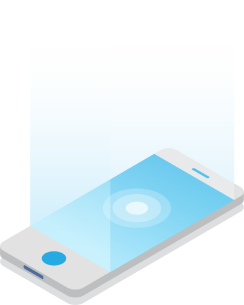 START
YOUR

JOURNEY

Make your IT matter and start your collaboration with Valeo Networks
IS VALEO NETWORKS CERTIFIED?
HECK YEAH WE ARE