WHY IS COLLABORATION SO IMPORTANT TO OUR TEAM?
Because we know you're only as good as the team helping you out. That's why we partner with industry-leading technology providers. To deliver the best possible service to our customers, we have to work with the best ourselves. From network security to cloud solutions, our partnerships with cutting-edge providers put us in the best position to help our clients be the best they can be.
QUALITY
We can only deliver the best if we work with the best.
INDUSTRY-LEADING TECHNOLOGY


DRIVES HIGH-QUALITY RESULTS

No matter your industry, you need to work with technology that gives you a competitive edge. Maybe you operate in healthcare and compliance is the end-all, be-all for your business. Or perhaps you work in manufacturing, and you need a way to communicate critical information to your entire team quickly and efficiently. That's why Valeo Networks fosters partnerships with high-quality providers across several verticals. The partnerships we maintain go a long way toward determining the level of service we provide for our clients.
COMPANIES WE FREQUENTLY COLLABORATE WITH TO PROVIDE SOLUTIONS INCLUDE:
We know how frustrating it can be to be stuck with technology that doesn't make sense for your workflow. For solutions that fit your unique business model, industry, and long-term goals, Valeo Networks is here to help.
IDENTIFY. MONITOR. PROTECT
ARE YOU USING THE

RIGHT TECHNOLOGY?
Find out where you're falling short and schedule a consultation with Valeo Networks today.
READY TO START
YOUR JOURNEY?
It's time to take that next step forward for your company. No more relying on outdated technology that doesn't make sense for your network; no more using applications that cause repeated issues and stifle productivity. Working with an IT provider that understands the nuances of your industry and the challenges you face can make all the difference. Isn't it time you work with someone who takes your success as seriously as you do? For more information, reach out to Valeo Networks today.
FIT IS EVERYTHING
From the technology we work with to the customer service we provide for all our clients, no one puts you in a better position to succeed than Valeo Networks. For a company that's dedicated to helping you work smarter, look no further.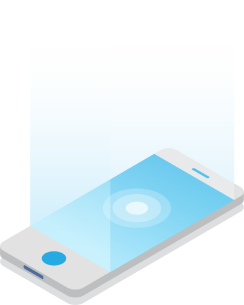 START
YOUR

JOURNEY

Make your IT matter and start your collaboration with Valeo Networks
IS VALEO NETWORKS CERTIFIED?
HECK YEAH WE ARE