NETWORK SECURITY SERVICES
Valeo Networks is a leading network security service provider. Our team of experts is dedicated to ensuring the protection of your network from potential threats.
Contact Us
NOTHING'S MORE IMPORTANT THAN NETWORK SECURITY PROTECTION.
Unresolved threats can have lasting consequences, and nailing down your deficiencies before it's too late is one of the most important things a company can do. For reliable, high-performance network protection management, Valeo Networks is the No. 1 network security service provider. Our team prevents unauthorized users from entering your system and nullifies network security threats quickly and efficiently.
DO YOU HAVE A
RELIABLE

NETWORK SECURITY SERVICE?

Countless threats out there could compromise your network. Asking your team to be able to identify, repel, and remediate each one is a lofty ideal to strive for. So, what do you do? You bring in the experts. At Valeo Networks, we've seen it all—with several years of experience between our team members, we know exactly what it takes to help you avoid unnecessary work stoppages and data breaches.

The scope of threats your team faces on a daily basis is always shifting, expanding, and adapting. If you're not taking steps to prepare for the worst-case scenario now, you might as well not prepare at all. Security breaches are one of those things we all assume won't happen to us. Take the time to secure your network today with Valeo Networks.

Identify, Monitor, Report
DON'T WAIT

UNTIL IT'S TOO LATE
Start improving your network security protection now and begin your collaboration with Valeo Networks.
Contact Us
WHY DO YOU NEED NETWORK SECURITY?

The importance of network security services lies in the following:
Data protection and prevention of data breaches.

Regulatory compliance and legal adherence.

Ensuring business continuity and minimal downtime.

Defense against malware, viruses, and phishing.

Intrusion detection and prevention.
Firewall protection and secure remote access.

Safeguarding customer trust and intellectual property.

Defense against ransomware and proactive threat management.

Preserving business reputation.

Scalability and adaptability to evolving threats.
These services are crucial for maintaining data integrity, complying with regulations, and protecting an organization's operations, reputation, and customer trust.
HOW CAN VALEO
PROTECT

YOUR NETWORK?

So many nuances go into implementing, maintaining, and improving your network protection. We recognize how difficult it can be to constantly have to keep tabs on your security solution and analyze where you're coming up short. That's why as a managed security service provider (MSSP), Valeo Networks works to find new ways to optimize your setup continually. Our network security services include:

Each solution is meant to uncover weaknesses in your network, or in the case of data backup and disaster recovery, provide you with a plan B in the event of an emergency. Collectively, though? All four key facets of our approach make sure you're prepared for whatever's headed your way so you always have the tools to repel a cyberattack or bounce back quickly after one takes place.
DON'T OVERLOOK THE IMPORTANCE OF
CYBERSECURITY
If it's been a little while since you last updated your cybersecurity solution, it's time to start thinking about the future. Hackers won't be willing to wait for you to update, so why not start preparing now? At Valeo Networks, our team is always working with your unique setup in mind. For maximum protection, no one is better to have on your side.
WHY WORK WITH VALEO?
Valeo Networks is a reliable expert in network services dedicated to fortifying your business.
Our commitment to your safety is unwavering. We offer excellent network security solutions and advanced threat mitigation tailored to your unique needs and are ready to adapt to your evolving business environment.
Opt for us to experience peace of mind in a digital world filled with ever-changing cybersecurity challenges. Don't settle for anything less—contact us today to strengthen your business with our top-tier network security solutions.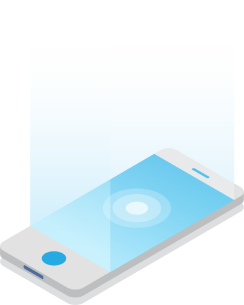 START
YOUR

JOURNEY

Make your IT matter and start your collaboration with Valeo Networks
IS VALEO NETWORKS CERTIFIED?
HECK YEAH WE ARE